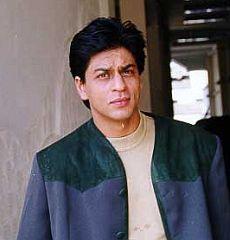 Shiv Sena on Friday attacked Bollywood super star Shah Rukh Khan for raising concern about the exclusion of Pakistani players from the Indian Premier League and dared him to take the players in his team Kolkata Knight Riders.
"If Shah Rukh wants Pakistani players to play here, he should go to Karachi and Islamabad to play with them...If he includes Pakistani players in his team, he should be aware of the consequences," Sena spokesperson Sanjay Raut told mediapersons in Mumbai.
Reacting to the non-selection of Pakistani players in the IPL auction, Bollywood star and co-owner of Kolkata Knight Riders Shah Rukh Khan had recently said that they (Pakistani players) should have been welcomed.
"I truly believe they (Pakistan players) should have been chosen," Khan had said.
"We would have loved to have Pakistani players if they were made available legally," he had said.
Meanwhile, protesting the actor's comment, Sena activists tore posters of SRK's upcoming movie 'My Name Is Khan' at the Eternity Mall premises in neighbouring Thane.
The activists handed over a letter to the owner of the mall asking to stop release of the movie.
Image: Shahrukh Khan