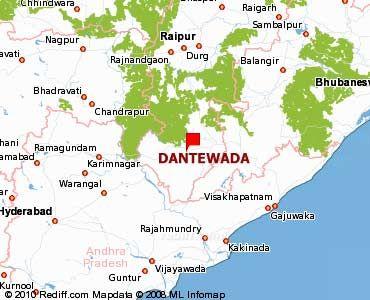 A deadly combination of 'flop strategy', poor intelligence and "complacency" has made central paramilitary forces a 'sitting duck' in the Naxal-affected forests of Chhattisgarh, security experts feel.
"Anti-Naxal strategy is a flop strategy. It is totally flop. Somebody has picked up the strategy from some book and forced it down on the paramilitary forces, who are obedient servants and they never objected to what is thrust on them," K P S Gill, who was ex-security advisor to the Chhattisgarh government, said.
Gill asked as to who is being hunted in the Green Hunt operation, launched as a major anti-Naxal operation in the country.
"You are sending 100 people in a forested area where the terrain is not known to them very well. Up to four days, they are sitting ducks," he said.
Gill, who is known for flushing out Punjab militancy, was very critical of the anti-mine vehicle used by the forces in the naxal-affected regions, saying it is a "death trap".
"Everyone in the vehicle, if it is a mine attack, will die either because of the explosion or when he comes out of the vehicle in the ambush," he said.
Former BSF DGP Prakash Singh is of the view that there was clear lack of intelligence and complacency among the ranks of CRPF and state police.
"Both CRPF and local police have been to some extent complacent. Otherwise, ambush on such a big scale normally does not happen unless you are very very negligent and very very complacent about your movement. You have not taken the precautions which are required to be taken while operating in such areas," Singh said.
He said there has been some laxity on part of the CRPF if they were ambushed from both sides. "If they were ambushed from both sides, if IEDs were blown up obviously there has been a lack of intelligence the local police cannot escape responsibility," Singh said.
Singh blamed the CRPF for increasing the manpower but not taking care of their equipment, training and discipline along side.
"New battalions are being raised... at the same time proper training of the men, their equipment, communication, vehicle, all that has not gone alongside. The government has just raised the extra battalions at a break neck speed," he lamented.