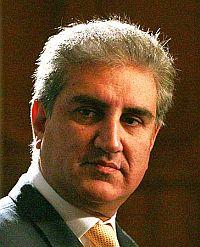 Pakistan Foreign Minister Shah Mehmood Qureshi has said that an international probe should be conducted to investigate the recent encounters by the Indian security forces in Kashmir.
Interacting with mediapersons in New York, Qureshi said the recent incidents in Kashmir indicated the struggle of the people of that region.
"The recent incidents in Kashmir are a reflection of an indigenous struggle of the Kashmiri people for independence," The Dawn quoted Qureshi, as saying.
Qureshi welcomed the confidence building measure taken by India and said the bilateral peace process between both the nations should resume soon.
He, however, said the talks were not a substitute for settlement of the Kashmir dispute.
Image: Pakistan Foreign Minister Shah Mehmood Qureshi