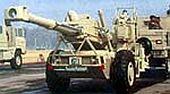 The Congress party sees no wrong in the Centre's decision to withdraw the Bofors pay-off case against Ottavio Quattrocchi, claiming the "phantom of Bofors" stands no legal scrutiny despite being repeatedly raised by opposition.

"It is a good step though taken rather late. The opposition has been bringing out the phantom of Bofors from the cupboard and slaying it again and again for the last 23 years," party spokesperson Manish Tewari said.
He said whenever the issue went to any court in India or abroad, it could not withstand legal scrutiny.

"It's time that the era of character assassination over the issue going on in Indian politics for last 23 years is brought to an end," he said.
Defending the government's decision, which was conveyed to the Supreme Court on Tuesday, Tewari said, "If the CBI has reached the conclusion that nothing can be done legally in the matter any more, the agency's decision should be respected."

Earlier, the BJP said the Congress government was bailing Quattrocchi out, as he "knows too much".

Tewari, however, dismissed BJP's claim that the government was shielding Quattrocchi.
"Only because it suits the opposition and some leaders, who have built their political career by making hulla-ballu about it, flogging a dead horse cannot go on," Tewari said, adding that BJP has been screaming conspiracy since 1987 to 2009.

"From 1998 to 2004, four orders of Malaysian courts came when NDA was in power. Even if the charge that the Centre uses the CBI is accepted, why nothing could be made out of the case, when NDA was in power. This proves that Bofors was nothing but a political balloon," he said.