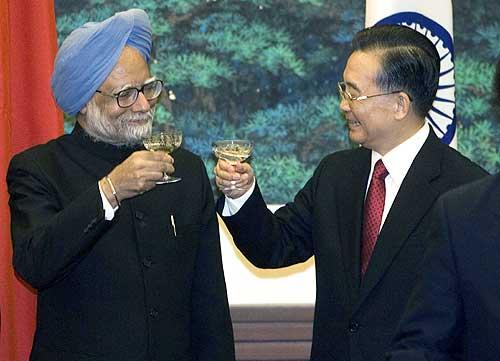 Prime Minister Manmohan Singh today said that the media was playing up the reports of Chinese incursions across the border out of proportions.
At an Iftar party hosted by him at his residence, he said the media was playing up the issue out of proportion.
Singh said Chinese Ambassador to India Zhang Yan met National Security Advisor M K Narayanan yesterday and had good discussions with him.
The prime minister was asked about incursions by Chinese troops which media has been reporting about vigorously lately.

Image: Prime Minister Manmohan Singh and Chinese Premier Wen Jiabao raise a toast. Picture taken in 2008.