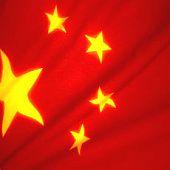 The meeting of the China Study Group, which was to discuss the fallout of Chinese incursions into Indian territory on Thursday, has been postponed.
No reason was given for the postponement of the meeting.
National Security Advisor M K Narayanan was to hold the meeting with top officials including Cabinet Secretary K M Chandrasekhar and Secretaries of Defence, Home and Foreign ministries.
The meeting was expected to take stock of the situation along the Sino-India border and to chart the future course of action, official sources said.
Besides Chandrasekhar, the meeting was to be attended by Defence Secretary Pradeep Kumar, Home Secretary G K Pillai and Foreign Secretary Nirupama Rao.
Top officials of the three armed forces and the Intelligence Bureau will also attend the meeting, which was to be held at South Block.


According to sources, former chief of army staff and now Arunachal Pradesh Governor General J J Singh had discussion with NSA that forms the inputs of meeting.
The meeting was being considered significant following recent reports of incursions by the Chinese army in Ladakh, Sikkim and Arunachal Pradesh, involving air dropping of expired canned food, spray-painting of rocks, etc.
Another media report said two Chinese Sukhoi fighters had transgressed into Indian air space last month. The Indian Air Force, however, denied the incident.

Additional Inputs: ANI