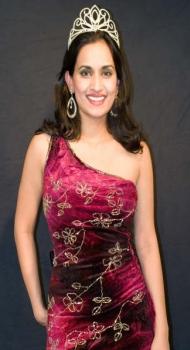 Newly crowned Miss Asia Chinmayi Ghatraza feels that Indians and Pakistanis are same and has said that she hardly finds any difference between the people of the two countries.
"I love Pakistanis as we are the same people," Ghatraza said after winning the Miss Asia contest held in the city of Dallas, Texas.
Ghatraza said she was delighted to participate and win a contest which was based on the cultural diversity of 22 different Asian countries.
Interacting with media persons, she said such events offer an opportunity to understand and learn more about the culture and society of different nations.
"It was so wonderful to sit under the same roof with other human beings with diverse cultural patterns," The News quoted Ghatraza, as saying.
She believed that Indians and Pakistanis share a special relationship with each other and said she never felt like a stranger while interacting with any Pakistani.
"We belong to the same stock, and my friendship is mostly with Pakistanis. By interacting with them, I don't feel any strangeness. On the contrary I feel as one of them,' said the beauty queen.