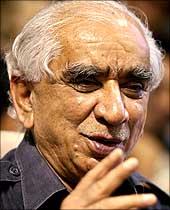 The publishers of expelled BJP leader Jaswant Singh''s controversial book "Jinnah: India, Partition -- Independence" have released about 5,000 copies in Gujarat, on Saturday.

Delhi-based Rupa and Company, the publisher of the book, succeeded in sending these many copies within 24 hours of revoking the the Gujarat Government ban. 
The Gujarat High Court, on Friday revoked the ban put on the book by the Narendra Modi led government.  
Gujarat banned the book on August 19, within two days after its release, saying the book might create communal disturbances in the state and was also derogatory of India's first Home Minister of India Sardar Vallabhai Patel. 
Chairman of Rupa and Company R. K. Mehra said that there had been a tremendous demand for the book. The publishing house has sent the books to Baroda, Ahmedabad and other cities of the state. 
Mehra added that over 1,000 copies each were sent by air from New Delhi and Mumbai as soon as they came to know about the High Court's decision. 
The remaining copies have been sent on Saturday by train. The Gujarati translation of the book would soon hit the stands in the state, he said.