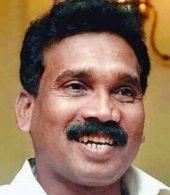 Former Jharkhand chief minister Madhu Koda, who is under investigation for amassing wealth running into billions of rupees, is learnt to have appointed Justice Y R Meena -- a retired chief justice of the Gujarat high court -- as his legal advisor.
Koda is learnt to have met with Justice Meena a few times to discuss the case. Meena hails from Rajasthan and like Koda, belongs to the tribal community.
With the campaign for the assembly election on in Jharkhand, local Congress leaders are learnt to have asked the Centre to go slow on the investigation in the Koda case. The party could well face embarrassment with the names of some state and central leaders doing the rounds in connection with Koda's alleged payoffs.
Koda has already threatened to 'reveal the names behind the conspiracy' and hinted that if the Congress leadership does not bail him out of trouble, many leaders may find themselves trapped in his net.
According to sources, what particularly worries the Congress leadership is how Koda persuaded three Jharkhand Mukti Morcha MPs to support the United Progressive Alliance government during the trust vote in the Lok Sabha on July 22, 2008. This, despite the fact that JMM chief Shibhu Soren was not in favour of supporting the UPA government because he was not been made coal minister.
Interestingly, Stephen Marandi -- who is now an ally of the Congress -- was then the deputy chief minister and finance minister in the Koda government. Why Marandi chose to keep silent and not expose what was going on is a matter of intense interest.
Sources say Marandi and state Congress leader Pradeep Balmuchu have advised the Congress leadership to go slow on the investigation and buy time till the assembly election ends.
Investigators are also said to be looking at Mumbai Pradesh Congress Committee President Kripa Shanker Singh's likely role in the matter. His son is married to the daughter of Jharkhand legislator Kamlesh Singh who was picked up for his role in the Koda scam.
Twenty-three private planes landed in Ranchi, the Jharkhand capital, on the day of that extravagant wedding.
The Congress put a brave face on Koda's reported threat on Monday. "The Congress has nothing to hide," party spokesman Abhishek Singhvi said, "but equally we cannot be smudged and our reputation maligned."