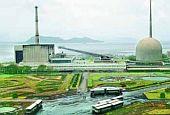 A fire broke out on Tuesday in a chemistry laboratory at the Bhabha Atomic Research Centre, located just a kilometre away from the nuclear reactors, leaving two research students dead, but scientists said there was no danger of any radioactivity.
Scientists at the suburban Trombay-based BARC said a loud bang was heard in the chemistry lab after which black smoke billowed out. It was not immediately clear if the bang was caused by an explosion or triggered by a chemical reaction.
No research involving radioactive material is conducted in the multi-storeyed Modular lab, in which the chemistry lab was housed, scientists said. It was also stated that no reactor, radioactivity or radiation was involved in the accident.
The victims, who were between the age group of 22 and 25, were identified as Umang Singh of Mumbai and Partha Bag of Kolkata. The identification was done on the basis of their ID cards on their person since their bodies were charred beyond recognition, a BARC release said.
Some scientific equipment was also damaged in the blaze, scientists said.
"The fire broke out at 12.5 pm in the chemistry lab on the third floor of the Modular lab of BARC. There was a loud bang, after which black smoke billowed out of the chemistry lab filling the corridor," said BARC director and Atomic Energy Commission Chairman Sreekumar Banerjee.
BARC's fire brigade officials rushed to the spot and doused the blaze within 45 minutes. The fire-fighters later made their way to the lab and located two badly charred bodies.