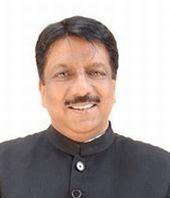 Criticising Bahujan Samaj Party chief Mayawati has cost party general secretary Shahid Siddiqui dear as the one time Samajwadi Party Rajya Sabha MP, who switched loyalties to BSP barely a year ago, was shown the door on Monday.
Siddiqui's exit came within hours of the publication of his interview in the English daily Indian Express -- bearing the headline 'Mayawati comes, speaks, goes, there's no discussion' -- where he had sought to brand Mayawati as a despot.
A former journalist and Rajya Sabha member, Shahid Siddiqui was inducted into BSP with much fanfare and nominated as the party's national general secretary in 2008.
'Siddiqui left the Samajwadi Party over its support to the nuclear deal, which had left many Muslims disillusioned with the SP,' a statement from Mayawati's trusted aide and cabinet minister Babu Singh Kushwaha said.

'Right from day one, Siddiqui had been told in no uncertain terms to maintain discipline and not indulge in self promotion as BSP was not like other political parties; but he refused to mend his ways and was angling to get an entry into the Rajya Sabha. However, instead, our party president gave him a Lok Sabha ticket for Bijnore that was BSP's traditional stronglhold; yet he fared poorly and failed to retain the seat, largely because he could not give up is hobnobbing with SP,' the statement added.
According to Kushwaha, 'Siddiqui made it worse by making irresponsible statements in the media. That was really unfortunate, as the BSP neither allows people to pursue their personal agenda in the party nor does it have any room for sycophancy; we believe in total commitment to the cause of uplift of the poor and downtrodden. Anyone deviating from that path has no place in our party."