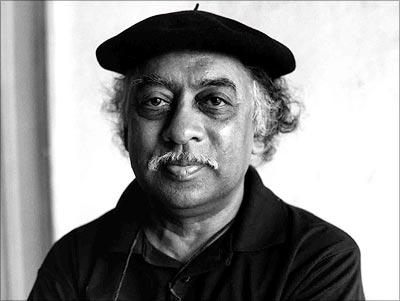 Renowned poet, writer and critic Dilip Chitre passed away at his Pune residence in the early hours of Thursday.
Chitre, 71, was suffering from cancer, family sources said.
Also Read:  The portrait of an artist
He was one of the foremost Indian writers and critics to emerge in the post-Independence era. Besides being a bilingual writer, writing in Marathi and English, he was also a painter and filmmaker.
Chitre was one of the earliest and the most important influence behind the famous "Little Magazine movement" of the 1960s in Maharashtra.
He was also an accomplished translator and his most important translation was that of the celebrated 17th century Marathi bhakti poet Tukaram's works, published as `Says Tuka'.
He also translated `Anubhavamrut' written by the 12th century poet Dnyaneshwar. Condoling Chitre's death, Union Minister and Congress leader Vilasrao Deshmukh said, "We have lost lost a multi-talented personality."
Union Minister and former Maharashtra Chief Minister Sushilkumar Shinde said his death was an "irreparable loss" to the state.