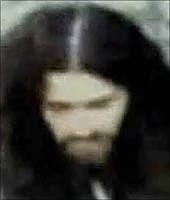 An aide to Tehrik-i-Taliban Pakistan chief Baitullah Mehsud, Maulana Noor Saeed, has rubbished reports of him being killed by a United States drone strike last Wednesday, and said that he is alive, but ill.
Saeed was quoted by the BBC, as saying that Baitullah will issue a video message some time on Monday to quash speculations regarding his demise.
Earlier, Turkistan Bhittani, a commander of the opposition Abdullah Mehsud group said clashes took place between those contending for Baitullah's position, in which several important commanders, including Waliur Rehman and Hakimullah Mehsud, were killed.
Saeed told the BBC that "no such clash had taken place and there was no difference of opinion within the Taliban."
"The opposition group is spreading rumours against us," the BBC quoted Saeed as saying. 
According to Saeed, Baitullah went to his father-in-law Ikramuddin's home last Wednesday. He had left the area before the drone strike occurred. Baitullah's wife, however, did die in the attack.
Saeed said if Baitullah speaks live to the media, there is a danger that he will be targeted through a drone attack.