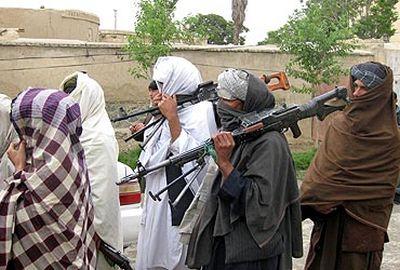 Taking a strong stand at the United Nations General Assembly, India called out Pakistan after the country's Foreign Minister Shah Mehmood Qureshi alleged that New Delhi was involved in the Peshawar school terror attack in 2014. While rejecting Qureshi's statement, Eenam Gambhir, India's First Secretary in Permanent Mission of India to UN, said it was the "most outrageous and preposterous allegation."
Exercising the Right to Reply at the UNGA, Ms Gambhir said, "Let me recollect for Pakistan's new government, the out-pouring of sorrow and pain in India that followed the massacre of innocent school children. India's Parliament had expressed solidarity while paying respect to the memory of those killed. Schools all over India had observed two minutes silence in their memory."
Dismissing Pakistan's claim of fighting terrorism, Ms Gambhir said, "Can Pakistan deny that it's the host and patron of 132 of the UN designated terrorists, 22 terrorist entities sanctioned under the 1267 and 1988 UN Security Council Sanctions Regime as of today?"
Pakistan alleging India's role in the school terror attack shows the country's "desperate attempt to look away from monster of terror that Pakistan itself has created to destabilise its neighbours, said the Indian diplomat. Pointing out that the 26/11 mastermind Hafiz Saeed, who is a UN designated terrorist, enjoys "a free run" in Pakistan, Gambhir said, "Pakistan must demonstrate that it has moved beyond the narrative of distortion, deception and deceit."
Slamming Qureshi's statement that India cancelled talks the between the foreign ministers of the two countries on "flimsy grounds", Ms Gambhir said, "The new Foreign Minister chose to term the gruesome killing our security personnel by Pakistani sponsored terrorists as flimsy grounds. While it may not be the case for Pakistan but for India every loss of life counts. India believes talks and terror can't go together."
India had cancelled the proposed talks between Sushma Swaraj and Mr Qureshi in New York, after three Indian security personnel were killed by terrorists in Jammu and Kashmir.
Gambhir rebutted the Pakistan Foreign Minister citing a report on Kashmir presented by Zeid Ra'ad Al-Hussein, the former UN High Commissioner for Human Rights. No UN member state had asked for the report, none supported it and no action was taken", she said.
"Let me make it clear to the new government of Pakistan that the entire state of Jammu and Kashmir is and will remain an integral part of India," said Gambhir.