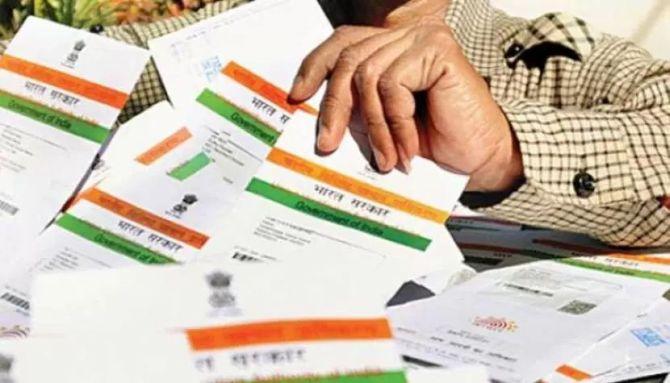 The Supreme Court will pronounce its crucial verdict at 10.30 am today on a batch of pleas challenging the constitutional validity of Centre's flagship Aadhaar scheme and its enabling 2016 law.
A five-judge constitution bench headed by Chief Justice Dipak Misra had on May 10 reserved the verdict on the matter after a marathon hearing that went on for 38 days, spanning four-and--a-half months.
As many as 31 petitions, including one by former high court judge K S Puttaswamy, have been filed in the matter.
When the judgment was reserved by the court, Attorney General K K Venugopal had told the bench, which also comprised Justices A K Sikri, A M Khanwilkar, D Y Chandrachud and Ashok Bhushan, that this matter had become the "second longest" one in terms of days of hearing after the historic Kesavananda Bharati case of 1973.
A key argument against the Aadhaar scheme is that it isviolative of the nine-judge bench verdict that had held that Right to Privacy is a fundamental right under the Constitution.
The Centre, the Unique Identificaiton Authority of India, the governments of Maharashtra and Gujarat and the RBI had argued in favour of the Aadhaar (Targeted Delivery of Financial and Other Subsidies, Benefits And Services) Act, 2016 and were represented by the Attorney General, Additional Solicitor General Tushar Mehta, senior advocates Rakesh Dwivedi and Jayant Bhushan and lawyer Zoheb Hossain.
During the arguments, the Centre had strongly defended its decision to seed Aadhaar numbers with mobile phones, telling the top court that it could have been hauled up for contempt if the verification of mobile users was not undertaken by it.
However, the court had said that the government had misinterpreted its order and used it as a "tool" to make Aadhaar mandatory for mobile users.