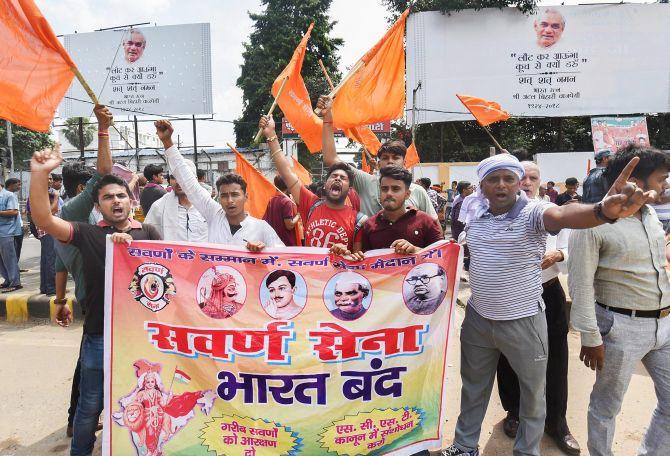 Madhya Pradesh Chief Minister Shivraj Singh Chouhan on Thursday announced that a directive will be issued shortly to ensure that the amended SC/ST Act is not misused in the state.
He was replying to a query on the protests in the state against the Parliament clearing the Scheduled Castes and Scheduled Tribes (Prevention of Atrocities) Amendment Bill,2018 in August restoring some stringent provisions of the Act.
"The misuse of the (amended) SC/ST Act will not be allowed in MP. Only after a thorough probe, a case will be registered under it. To this end, a directive will be issued shortly," Chouhan on Thursday told reporters.
A nationwide bandh called on September 6 by some upper caste groups against the restoration of some of the provisions of the SC/ST Act had met with a good response in poll-bound MP.
Chouhan has also been targeted by some elements from these groups.
On September 2, an organisation opposing these amendments had created ruckus at his public rally in Sidhi district.
Police vehicles in Ujjain were stoned Monday by members reportedly belonging to groups opposed to these amendments. -- PTI