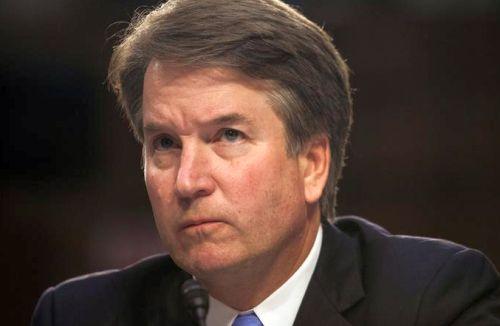 United States President Donald Trump on Tuesday strongly defended his Supreme Court nominee Brett Kavanaugh and said that there is no need for the Federal Bureua of Investigation to investigate the allegations of sexual assault against him.
Kavanaugh's nomination plunged into chaos after Christine Blasey Ford told 'The Washington Post' that she was subjected to a sexual assault by the Supreme Court nominee in high school in the early 1980s.
The Supreme Court nominee has rejected as "completely false" the sexual assault allegation, saying he was ready to testify before a Senate committee to "defend my integrity".
Trump, during a joint media appearance with the visiting Polish President Andrzej Duda told reporters: "I don't think the FBI really should be involved, because they don't want to be involved. If they wanted to be I would certainly do that, but as you know they say this is not really their thing. But I think politically speaking, the senators will do a very good job. They really will".
Responding to questions, Trump said he is looking to get the nomination of Kavanaugh done as quickly as possible.
"He is a truly outstanding person. He's got an unblemished record. This is a terrible thing that took place, and it's frankly a terrible thing that this information wasn't given to us a long time ago, months ago, when they got it.
"They could've done that, instead of waiting until everything was finished, and then all of a sudden spring it. But that's what the Democrats do. It's obstruction. It's resist. It's whatever you have to do," Trump alleged.
Kavanaugh, 53, has denied the allegation. The White House has said that it stands by Kavanaugh. -- PTI