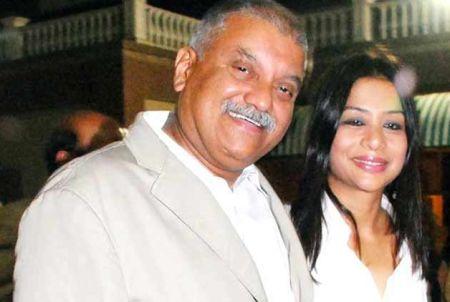 Former media executive Indrani Mukerjea and her husband Peter Mukerjea, both accused in the Sheena Bora murder case, filed a petition for divorce by mutual consent on Tuesday.
The couple filed the petition in the Bandra family court.
As per the legal procedure prescribed for consensual divorce, Principal Judge Shailaja Sawant referred the couple to a counsellor.
After the couple told the counsellor that they do not want to reconsider their decision to separate, the judge scheduled the final hearing on March 25, 2019, at the end of the mandatory six months' 'cooling off period'.
Indrani and Peter Mukerjea said in the petition that they had agreed to terms of settlement of division of their assets and bank accounts in India and abroad as well as valuables such as jewellery and luxury watches.
In April, Indrani (46), lodged in the Byculla Women's Jail here, had served Peter a legal notice for divorce on the ground that the marriage has "irretrievably broken down".
Peter Mukerjea (64), a former media baron, is lodged in the Arthur Road Jail here. The couple had married in 2002.
Sheena Bora, Indrani's daughter from an earlier relationship, was allegedly murdered in April 2012.
Indrani was arrested in the case in August 2015 after her driver spilled the beans about the crime. The Central Bureau of Investigation later arrested Peter Mukerjea for allegedly being part of the conspiracy.
-- PTI