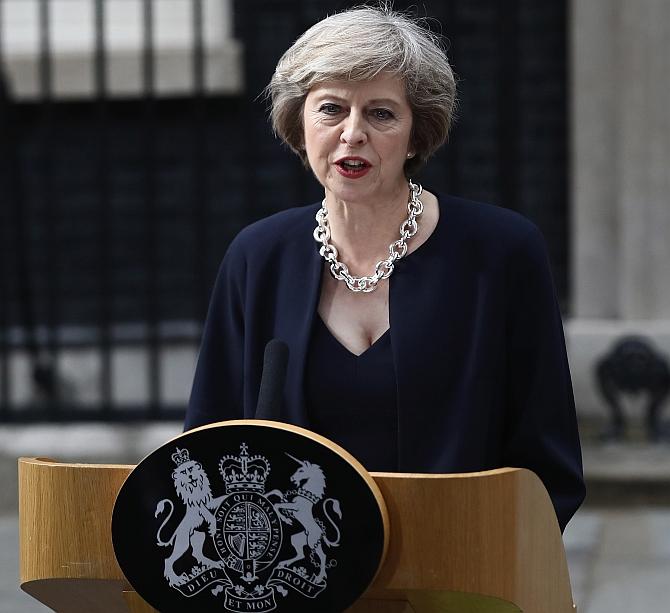 Theresa May on Sunday revealed her irritation at the constant speculation over her future as British prime minister as her Conservative party MPs continue to be divided over the direction the Brexit negotiations should take.
In a BBC interview to mark the six-month to the March 2019 deadline for Britain's formal exit from the European Union, May said the debate should focus on the UK's future rather than her own political career.
"I get a little bit irritated but this debate is not about my future. This debate is about the future of the people of the UK and the future of the United Kingdom. That's what I'm focused on and that's what we should all be focused on," she said.
"It's ensuring that we get that good deal from the European Union which is good for people in the UK, wherever they live in the UK, that's what's important for us," said the British PM, who remains at the heart of a Tory party split over her leadership.
Her comments come days after her party MPs opposed to her Brexit plan met to discuss how and when they could force her to stand down.