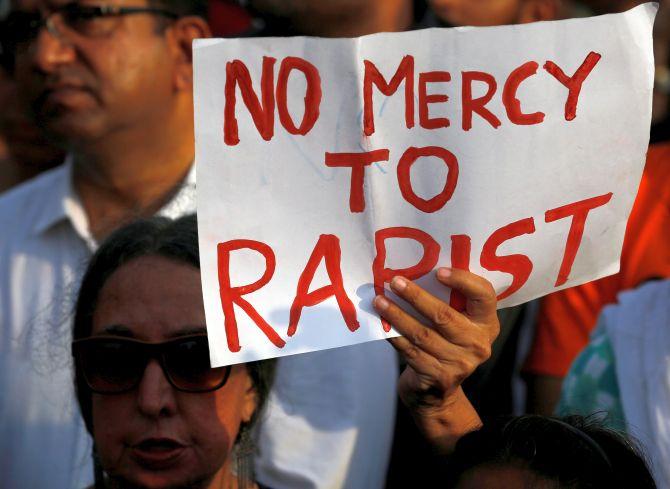 The Special Investigation Team probing the gang rape of a CBSE topper in Haryanas Rewari made its first arrest in the case on Sunday but the three main accused continued to evade the police four days after the crime.
The arrested person has been identified as Dindayal of Kanina where the victim was dropped off after she was assaulted.
The person arrested is the owner of the tube well where the accused took the victim and allegedly raped her, Police spokesperson Naresh Kumar said.
The other three accused named by the victim are still at large.
Haryana Police on Saturday released the photographs of the three accused, including that of a soldier, and announced Rs 1 lakh reward for information on the accused.
The soldier named Pankaj who is posted in Rajasthan was the main accused, state DGP B S Sandhu said. The other accused are Manish and Nishu.
The three allegedly abducted, drugged and gang-raped the 19-year-old Rewari girl when she was on her way to a coaching centre at Kanina in Mahendragarh district on September 12.