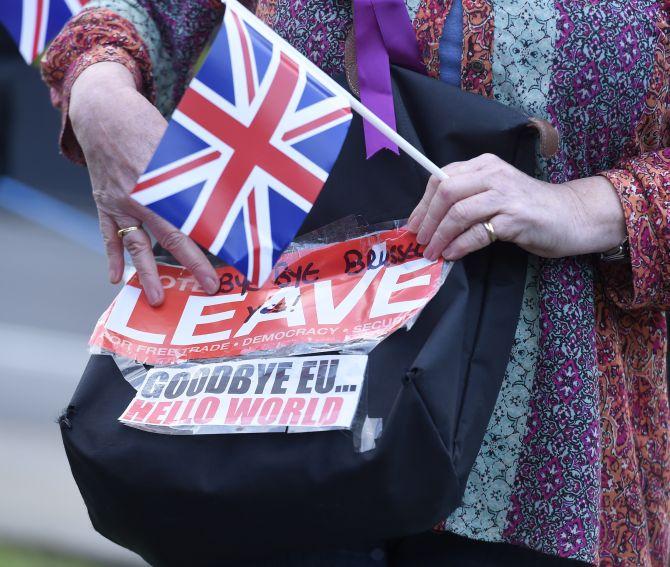 London Mayor Sadiq Khan on Sunday called for a second Brexit referendum as he criticised the Conservative party-led UK government's increasingly "chaotic approach" to the negotiations with the 28-member European Union.
The Pakistani-origin Opposition Labour Party leader said the fresh vote should offer voters the choice of staying in the EU against any deal the UK government manages to strike or against a "no-deal" Brexit, if an agreement cannot be reached.
Writing in the 'Observer' newspaper, Khan warned that with the UK due to leave the EU in six months, by March 2019, it now faced either a "bad deal" or "no deal".
"Both these scenarios are a million miles away from what was promised during the EU referendum campaign," Khan said, claiming that independent analysis had forecast 500,000 fewer jobs across Britain by 2030 if a Brexit deal is not reached.
"I've become increasingly alarmed as the chaotic approach to the negotiations has become mired in confusion and deadlock, leading us down a path that could be hugely damaging not only to London, but the whole country," he said.
The former Labour Party MP from Tooting in south London warned that the whole Brexit debate had become more about former foreign secretary Boris Johnson's "political ambitions" than what was good for the UK.
"The need for another public vote on Brexit was never inevitable, or something I ever thought I'd have to call for," he said.
"But the reality is that the abject failure of the government and the huge risk we now face of either a bad deal or a 'no deal' Brexit means that giving people a fresh say on our future is now the right, and only, approach left for the good of our country," Khan added.
According to a series of recent opinion polls, the chances of the vote being overturned in favour of Remain has been gaining ground as the Brexit negotiations between the UK and EU fail to reach a decisive phase.
-- PTI