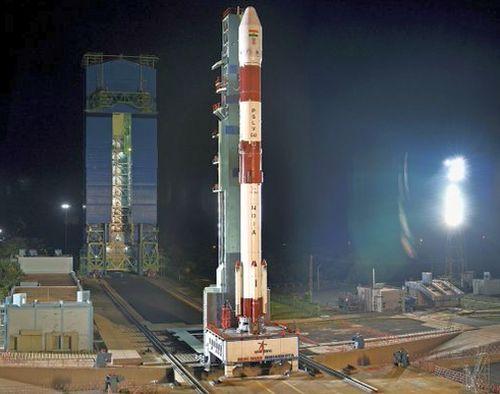 A polar satellite launch vehicle has lifted off tonight from the Satish Dhawan Space Centre in Sriharikota to put two earth observation satellites from the United Kingdom to space.
The 33-hour countdown for the launch began at 1.08 pm on Saturday.
There is no Indian satellite on this flight. PSLV-C42 will be the first fully commercial trip of the year, breaking a five-month-long lull, for the Indian Space Research Organisation.
ISRO did not make any launch post April 12, after it put replacement navigation satellite IRNSS-1I to space on PSLV-C41. A few days after that, it recalled its GSAT-11 from the South American launch port of Kourou, weeks before it was due for launch.