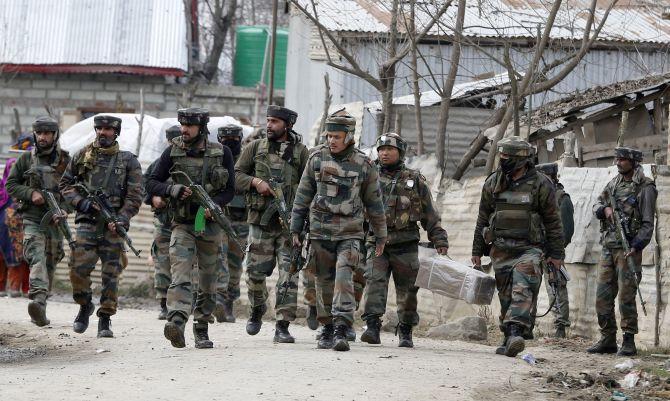 The Congress on Wednesday accused the Modi government of compromising national security and displaying insensitivity on the issue of joblessness, following reports that there were plans to cut the strength of the army by 1.5 lakh personnel.
Congress spokesperson Abhishek Singhvi said the party is concerned about various reports in this regard and questioned why the Modi government was "not providing adequate funds" to the army .
The opposition party's reaction came even as the government stated that there was no immediate plan to cut the strength of the army.
Singhvi said if the reports are true, "then isn't the Modi Government guilty of destroying more jobs in the country? 1.5 lakh families will be severely affected by this decision."
"The Modi government which is so insensitive on the pressing issue of jobs and unemployment is again displaying its famous arrogance and abject apathy to crores of middle class youth and underprivileged. Instead of creating the promised two crore jobs per year, the Modi government is hell bent in destroying more jobs. Why?" he asked.
Singhvi said if the government can spend Rs 5000 crore in last 4.5 years on publicity of Prime Minister Narendra Modi then why cannot it spend that same amount for weaponry and ammunition for the armed forces.
"We demand answers from the Modi Government in this regard," he said.
The Congress leader alleged that "Modi had spent Rs 35 lakh on his fitness videos, Rs 60 crore monthly on updating his pictures on petrol pumps, Rs 1,100 crore on a sprawling BJP headquarters and Rs 2000 crore on his foreign travels.
"Then why is the Modi government not providing adequate funds to the army?"
He alleged that the government has earned a windfall of Rs 11 lakh crore by levying central taxes on petrol-diesel, but it cannot spend Rs 5000-7000 crore on the Indian Army. --
PTI