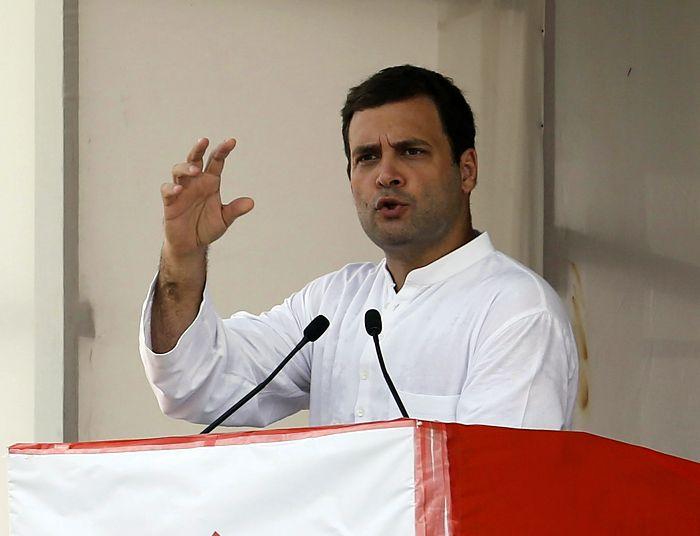 A leader of Bharatiya Janata Party's youth wing Bharatiya Janata Yuva Morcha has said that Congress president Rahul Gandhi is a "mental patient" who is dreaming to be the prime minister.
Abhijat Mishra, the national general secretary of the BJYM, said that the BJP need not worry till the Congress is headed by "Rahul baba".
Mishra, while addressing BJYM workers in Ahmedabad yesterday, also said that the youth should not idolize film actors Shahrukh Khan, Salman Khan and Aamir Khan but great leaders like Maharana Pratap, Shivaji, Chandrashekhar Azad, Ramprasad Bismil, Mangal Pandey and Guru Gobind Singh.
Targeting Rahul Gandhi, the BJYM leader said, "I want to thank the Congress for making him the party's leader. This is good for us. We don't have to worry till Rahul baba is Congress president."
Gandhi is "trying to compete with Narendrabhai (Modi)," Mishra said in the presence of several state BJP leaders and a minister.
"A mental patient, a boy, who was born with a silver spoon, is dreaming of becoming prime minister...People grown in a pot are trying to become a banyan tree. Such fools are dreaming to be the prime minister," Mishra said. -- PTI