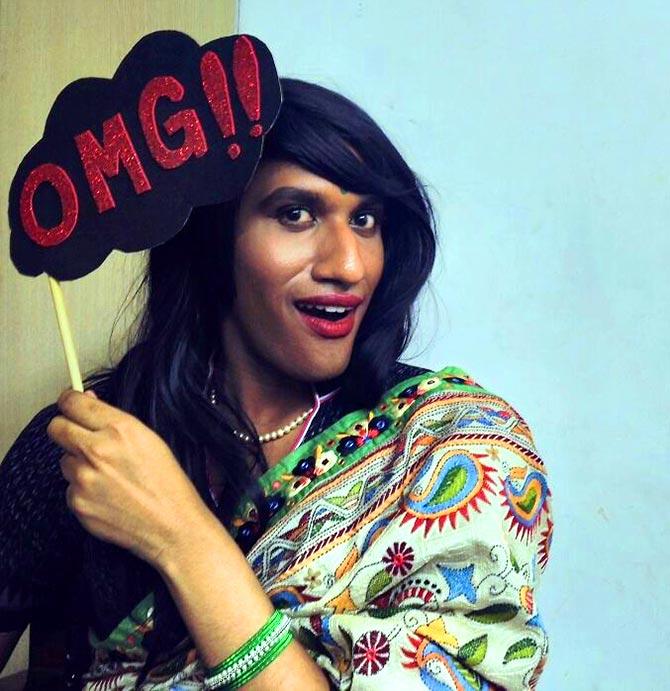 "Often people react, saying, 'OMG! You are gay.' They feel I'll convert them," says Alex, who has never let rejection spiral into a full-blown pity party.
"They thought of me as their 'bro' or someone who'd hit on them. I actually have to clarify that I'm not into them," he says with a laugh."People think that gay men are sexually starved and will grab any man who walks in. They feel we are diseased."
Alex Mathew, who holds a day job and performs as a drag queen at night, speaks to Anita Aikara/Rediff.com in the aftermath of the Supreme Court of India's landmark verdict decriminalising homosexuality.
Do read