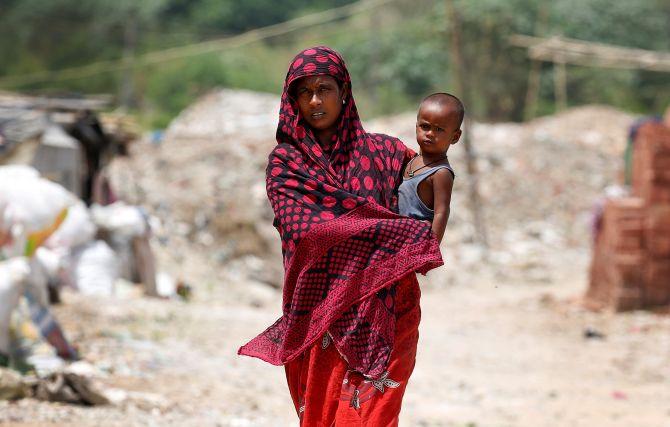 West Bengal is "slightly friendly" to the Rohingyas and has set up special camps for about 70 such families, BSF Director General (DG) K K Sharma said Friday, asserting he has got an inquiry conducted to ascertain their numbers.
The chief of the border guarding force, which guards the 4,096-km-long India-Bangladesh frontier, said they are alive to the issue and there has not been any large-scale influx of these Myanmar-based migrants into India.
"We are alive to the situation. We are aware that a large number of Rohingyas are assembled there in Bangladesh and from time-to-time some small groups did try to enter India, but I am very happy to say that we did not let them succeed.
"So, there has not been any large-scale influx of Rohingyas into India. Whatever Rohingyas are already there in the country... In fact, they are also under pressure at some places; so they are going to West Bengal, a state which is slightly friendly with them.
"They have set up camps for Rohingyas coming from within the country and not from Bangladesh," Sharma said at a press conference he held with his visiting Bangladeshi counterpart. We got it (Rohingyas presence in West Bengal) inquired, the DG said, and there were about 70 odd families who had come from various places within India.
"So, I am very happy to say the BSF has successfully contained the influx of Rophigyas and we have not allowed any intrusion so far. This has also been verified by our sister security agencies," Sharma asserted.