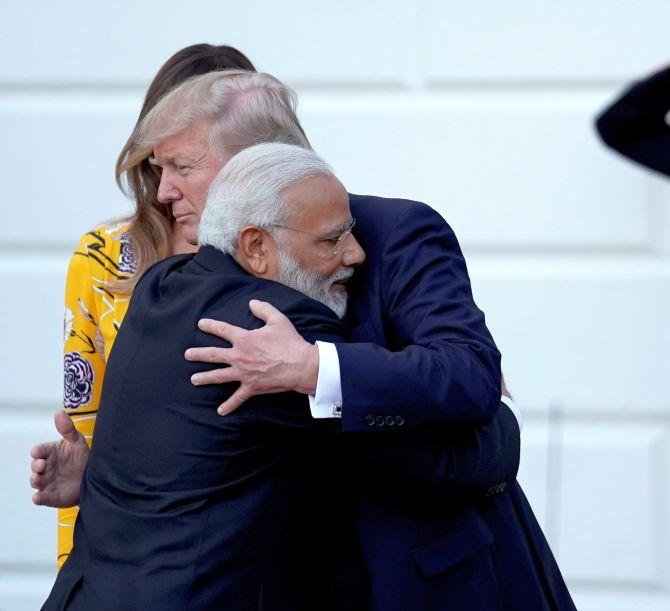 US President Donald Trump has neglected the country's vital relationship with India unlike his predecessors George W Bush and Barack Obama, a former diplomat has alleged, ahead of the crucial 2+2 dialogue tomorrow in New Delhi.
The twice-delayed dialogue was earlier scheduled for July 6 in Washington, but was postponed by the US on June 27, citing "unavoidable reasons".
"The future is very bright for both countries, but the United States must fully prioritise and expertly execute on this relationship," former US ambassador to India Tim Roemer said in an op-ed in the Foreign Policy magazine on Tuesday. US Secretary of State Mike Pompeo and Defense Secretary Jim Mattis are being hosted in Delhi by External Affairs Minister Sushma Swaraj and Defence Minister Nirmala Sitharaman. This is the first ever 2+2 talks between the two nations.
"It is essential that it devote sufficient time and consistent effort towards anticipating problems and implementing an overall strategy that helps deepen this growing relationship and facilitate abiding trust moving forward," he said.
Roemer, who was a top US diplomat in the previous Obama administration, said it is a telling sign of how little the Trump administration has prioritised India that this critical relationship, where both sides stand to heavily benefit, is not moving steadily forward. -- PTI