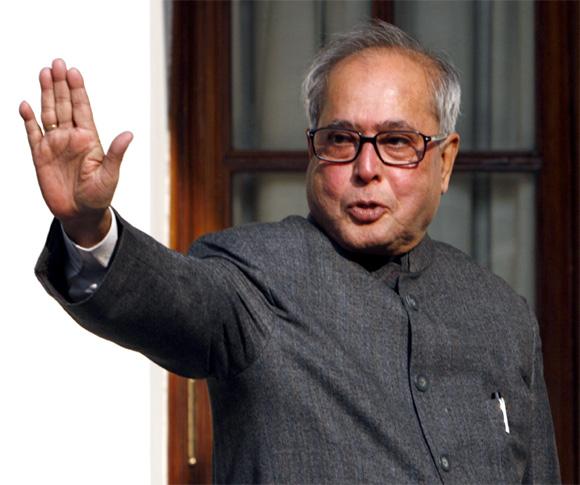 Former President Pranab Mukherjee on Sunday inaugurated projects under the Smartgram Yojana along with Haryana Chief Minister Manohar Lal Khattar in Gurugram, two days after his office categorically denied there were plans between his foundation and the RSS to collaborate on social projects.
Under the Smartgram Yojana, Mukherjee had adopted villages in Alipur, Daula, Harchandpur, Tajpur and Roz Ka Meo (in Mewat) in 2016 to create affordable and effective infrastructure for the rural population.
On August 31, the former president brushed aside reports that the Pranab Mukherjee Foundation may collaborate with the RSS in Haryana to launch a series of projects and that he had invited several junior and senior RSS workers for Sundays event.
In a statement issued by his office, Mukherjee categorically clarified that there is neither any existing collaboration nor is there any such move in the offing. He said he would visit Gurugram at the invitation of the Haryana government to inaugurate a series of projects which began two years ago.