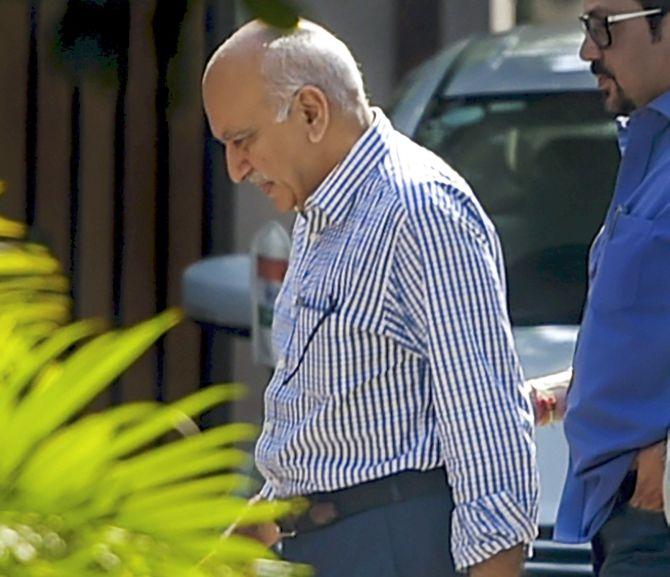 Former union minister MJ Akbar, who filed a defamation case against journalist Priya Ramani, will record his statement in a Delhi court today. Akbar had skipped appearing in court on October 18. If the court is satisfied with his statement, it may issue a notice to Ramani for appearing before it, reports NDTV.
Ramani, the first woman to name him in the #MeToo movement is one of the 20 women journalists, who have accused him of sexual harassment during his stint as an editor at The Telegraph and The Asian Age.
Akbar has accused Ramani of "intentionally putting forward malicious, fabricated and salacious" allegations to harm his reputation.
The editor-turned-politician resigned as junior foreign minister on October 17. After resigning, in a statement, Akbar said, "Since I have decided to seek justice in a court of law in my personal capacity, I deem it appropriate to step down from office and challenge false accusations levied against me."
Ramani said she was ready to fight the defamation complaint and "truth and the absolute truth is my only defence". Women who have spoken against Akbar "have done so at great risk to personal and professional lives" Ramani had said.
The other women who posted their #MeToo stories against Akbar include, Prerna Singh Bindra, Ghazala Wahab, Shutapa Paul, Anju Bharti, Suparna Sharma, Shuma Raha, Malini Bhupta, Kanika Gahlout, Kadambari M Wade, Majlie de Puy Kamp and Ruth David. -- PTI