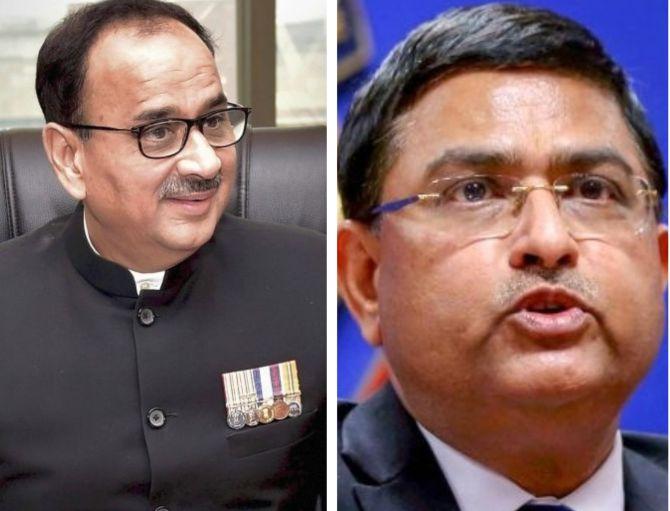 The midnight clampdown by the Narendra Modi government on the Lodhi Road headquarters of the Central Bureau of Investigation, sending director Alok Verma and special director Rakesh Asthana on leave, has shaken the power balance at many levels and in many ways in New Delhi.
First of all, the brute action was designed to show Prime Minister Modi's fabled grip on the bureaucracy.
However, even those who supported the clampdown totally, think that the inevitable action came too late in the day.
CBI's own senior officers have inflicted a huge damage to the agency, leaving other officers wondering how to salvage a situation where the country's premier anti-corruption agency has come to be seen as completely corrupt.
Those who opposed any harsh action by government on a so-called independent institution like CBI, think that under Narendra Modi's watch the institution further lost its remaining credibility, for which the Prime Minister's Office cannot escape blame.

Read the full story by Sheela Bhatt HERE