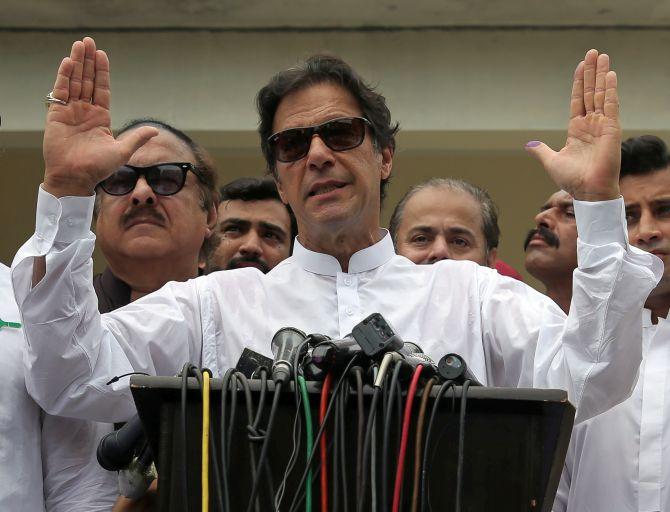 Pakistan Prime Minister Imran Khan's sister is among 44 prominent political and government figures owning benami properties in United Arab Emirates, revealed a Federal Investigation Agency list submitted to the Pakistan Supreme Court.
The list was part of the annexure submitted to a three-judge SC bench, headed by Chief Justice Mian Saqib Nisar, seized with a case relating to illegal transfer of money from Pakistan to foreign countries, the Dawn reported.
The FIA has furnished before the apex court a list of 44 individuals who owned properties registered in the name of other persons, the report said.
The list contains the name of Aleema Khanum, a sister of Khan, who has been identified as 'benamidar' of a property. A notice has been issued to her through email as well as delivered at her home address, but her servant says she is abroad.
The list also include the name of government spokesperson on economy and energy issues Farrukh Saleem's mother, according to The Express Tribune.
The investigation further revealed that ruling Pakistan Tehreek-e-Insaf leader Mumtaz Ahmed Muslim owns 16 properties and former PPP minister Amin Faheem's widow Rizwana Ameen own four properties in the UAE's lucrative real estate market, the report said.
The list also contains the name of Ayesha Enver Baig, wife of former senator Enver Baig and owner of Anwar Steel. She has one property in the UAE, but it has been disclosed in the tax returns filed with the Federal Board of Revenue.
-- PTI