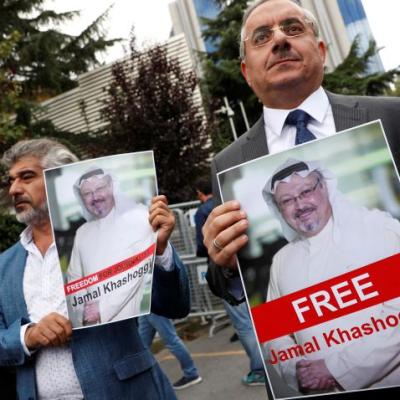 Saudi Arabia and Turkey should "reveal everything" they know about Jamal Khashoggi's disappearance, a top UN human rights official has said while demanding a "thorough and impartial" probe into the whereabouts of the dissident Saudi journalist.
Khashoggi, 60, is feared to have been killed inside the Saudi consulate in Istanbul. The incident has resulted in a global outrage, more so in the US as he lived there as a legal permanent resident and worked for 'The Washington Post'.
Khashoggi vanished on October 2 after entering the Saudi consulate in Istanbul. Turkish authorities suspect he was abducted and murdered by the Saudis. But Riyadh insists that the journalist, a known critic of Saudi King Salman, had left the building and that murder claims are "baseless".
UN High Commissioner for Human Rights Michelle Bachelet on Tuesday urged the Governments of Saudi Arabia and Turkey to "reveal everything they know" about the disappearance and a possible extra-judicial killing of the prominent journalist.
Bachelet urged the authorities of both the countries "to ensure that no further obstacles are placed in the way of a prompt, thorough, effective, impartial and transparent investigation". She welcomed the agreement that has allowed investigators to conduct an examination inside the consulate and possibly also at the residence of the Saudi Arabian Consul-General in Istanbul. -- PTI