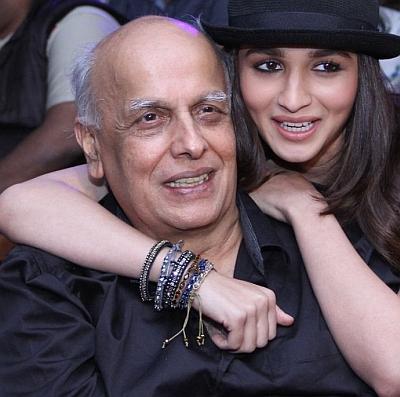 With many men from different walks of life being called out for sexual misconduct and harassment in the wake of #MeToo movement in India, filmmaker Mahesh Bhatt said such sensitive matters cannot be decided in the court of public opinion.
The director-producer said it is imperative that both the survivor and the accused are given a fair chance to share their side of the story before the masses decide the verdict.
"You have a polarised world. Extreme positions are taken by people on either side. This is exactly where the problem resides. These matters cannot be decided by the vote of public opinion, not by courts because they are also weighed down by archaic laws of the bygone days. We as men, need to give the Indian women all the strength that she needs rightfully asking to be able to walk with head held high.
"This is about morality. These debates cannot be resolved through by taking extreme stands... You need to grant the woman who has been violated the grant to exhale but in the same breath grant that person towards which fingers are being pointed the right to tell his version of the story," Bhatt said.
He said production houses in Bollywood should make sure that there is no discrepancy between their believes and actions. Bhatt, who runs Vishesh Films with brother Mukesh, cited Anurag Kashyap and the case of Phantom Films dissolution as an example of the same.
"Anurag Kashyap has put himself in a very odd spot. When you stand up for values and you look away from what Vikas (Bahl) has done, then you invite problems. Too little, too late maybe. But he finally said that he didn't deal with it appropriately, that itself is saying that 'I was wrong'. This also is a good beginning," he said.
-- PTI