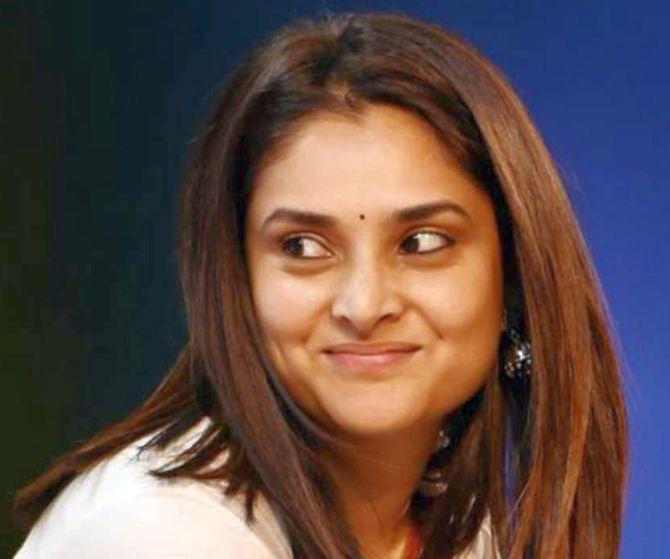 Divya Spandana aka Ramya may have breathed life into the Congress's social media campaign but right now the former actress turned Congress politician, who has inexplicably been told to hand over charge of the party's SM campaign to Nikhil Alva, has her back to the wall.
She believes that a powerful lobby within the Congress has managed to create problems for her by carrying tales to party president Rahul Gandhi and his sister Priyanka. Trouble began for her with the installation of Jairam Ramesh as the Congress's coordination person for the party's election campaign.
It is no secret that the Congress's social media outreach under Divya ran on its own without any supervision or sign-off from anyone else in the party, a situation that many resent and which was highlighted by Ramesh soon after taking over.
It was Jairam Ramesh who proposed that Nikhil Alva take over the Twitter campaign of Rahul Gandhi, thereby relieving Divya of her coveted job. Interestingly, all three -- Ramesh, Divya and Alva -- are Kannadigas. Nikhil Alva is the son of senior Congress leader Margaret Alva.
That no one knows which way the wind is blowing within the national party can be seen from the fact that despite a rash of stories appearing in the media speaking for both sides, no AICC leader has reacted to them.