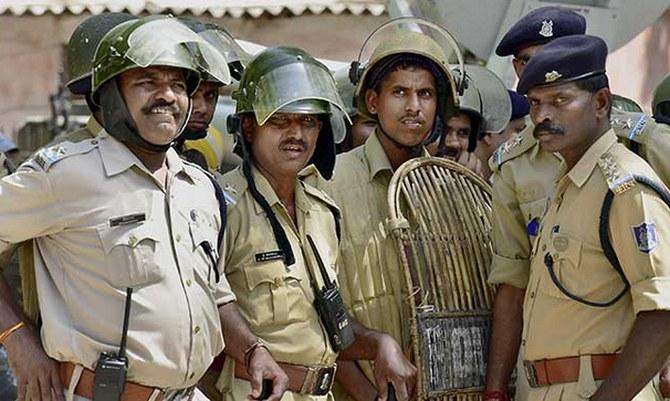 Over 1,000 policemen will be deployed in the city on Thursday in view of thousands of farmers reaching Delhi as part of the two-day Kisan Mukti March.The farmers will assembly at the Ramlila Maidan in central Delhi and plan to march to Parliament Street the next day. They are demanding a special three-week joint session of Parliament to discuss the agrarian crisis.
Deputy Commissioner of Police (New Delhi), Madhur Verma said police expect a gathering of 12,000 to 15,000 on Thursday. The organisers, however, said they expect 40,000 farmers to march to Parliament Street on Friday.
The march will be the second major farmers protest in the national Capital in two months. On October 2, at least 20 people including police personnel were injured in a clash between protesters and security personnel at the Delhi-UP gate border on NH-24 when the Delhi police denied entry to thousands of farmers into the city.
We will depute our men to handle the gathering. Additional force and traffic diversions will be put in place only if required. So far no traffic restrictions have been imposed around Ramlila Maidan. On Friday, the farmers plan to march up to Parliament Street. The march will be monitored to avoid the possibility of any untoward happening, Verma said. He added that the police are ready to tackle any possible situation.
Organised under the banner of the All India Kisan Sangharsh Coordination Committee, an umbrella body of about 200 farmer organisations from across the country, the two-day march is being billed as a reminiscent of a similar protest march from Nashik to Mumbai by over 35,000 farmers from across Maharashtra in March this year.
The organisers said the farmers will start entering Delhi after 5pm on Thursday from Anand Vihar, Nizamuddin, Brijwasan, Majnu Ka Tila and Kishangarh, to reach Ramlila Maidan. Police also keep a watch on these areas to manage a peaceful protest.