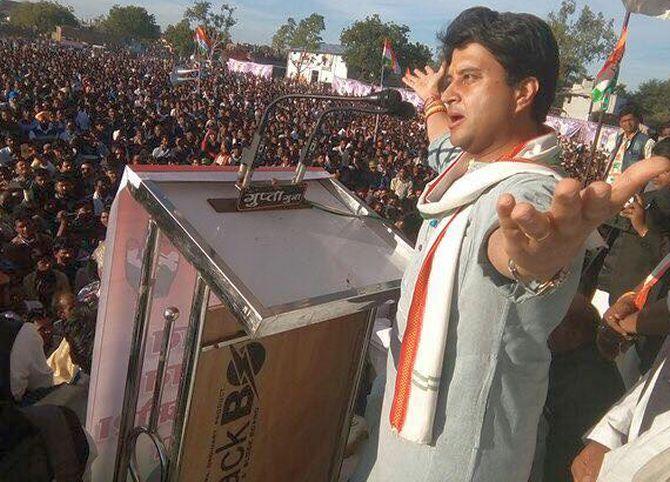 As campaigning for poll-bound Madhya Pradesh gathers momentum, the million dollar question being asked in many quarters is, if the Congress were to win, who will become chief minister.
The Congress has not announced its chief ministerial candidate yet and there are at least two strong contenders for the coveted post. There is state Congress president Kamal Nath and election campaign committee chairperson Jyotiraditya Scindia.
Kamal Nath, 71, is the longest serving Lok Sabha MP, having won nine elections. Scindia is just 47 years old and is close to party president Rahul Gandhi.
The joke in the party is that the person who has been taking care of election-related spending in the state would be the obvious choice. And if that is true, then Scindia might not be in the race because he is known to be parsimonious and "spending" is not really his forte.
--
Business Standard