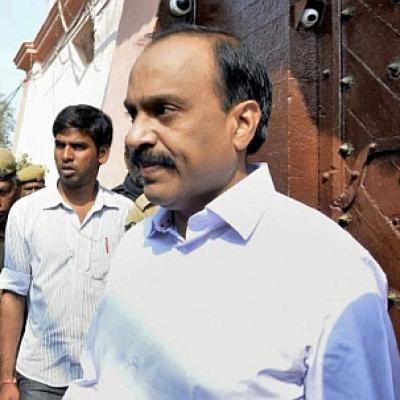 Mining baron Gali Janardhana Reddy, who pleaded innocence in a video released on Saturday and claimed he was not in hiding in Hyderabad, has arrived at the crime branch office in Bengaluru for questioning in the ponzi case.
The media has been portraying that I have been absconding, that I'm in Hyderabad etc which is why I have made this video along with my lawyers, so that I can clarify all doubts. I have been in Bangalore and watching all developments through the media. I have received the notice so I will present myself and cooperate with the central crime branch, he said in the video.
He added that he had not committed anything wrong. The police do not have not a single document to prove that I am wrong. They are misleading the media," he said. "I decided to make this video to let people know the truth. I have faith in the police and believe that they would not succumb to any political pressure."
The central crime branch had issued a notice to Reddy, asking him to appear before it on November 11. Reddy is wanted in connection with money transaction amounting to crores of rupees allegedly linked to a Ponzi scheme.
The CCB is also searching for Reddy's close aide Ali Khan, who allegedly struck a Rs 20-crore deal with Syed Ahmed Fareed of Ambidant Marketing Pvt Ltd, a firm accused of involvement in the ponzi scheme, to bail him out of an Enforcement Directorate investigation.