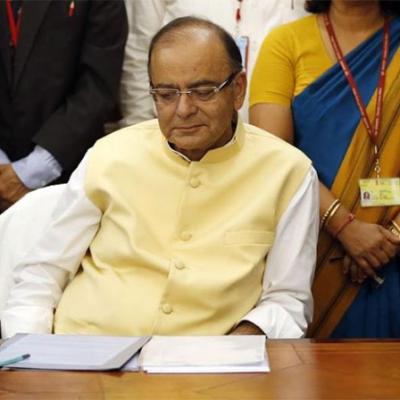 Hitting back at the Opposition for criticising demonetisation, Finance Minister Arun Jaitley Thursday said the "prophets of doom" have been "conclusively proved wrong" with India retaining its position as the fastest growing economy for the fifth year in a row.
Many opposition leaders have been critical of the Prime Minister Narendra Modi's move to demonetise high-value currency notes two years ago.
Responding to noteban critics, Jaitley said demonetisation has strengthen the economy and increased the government resources to fund poverty alleviation and infrastructure development programmes.
"What has happened to 'prophets of doom' who said India's GDP will decline by at least 2 per cent. For the fifth year running, India will be the fastest growing (large) economy in the world. It is continuing to happen. So prophets of doom have been proved wrong and conclusively proved wrong," he told reporters here.
Earlier, Jaitley in a Facebook post said demonetisation has helped in formalising the economy, expanding tax base and earmarking more resources for the poor.
On the controversial noteban decision, former Prime Minister Manmohan Singh said "scars and wounds" caused by demonetisation are getting more visible with time and second anniversary is a day to remember how "economic misadventures" could roil the nation.
Describing demonetisation as an "ill-fated" and "ill-thought" exercise, he said the havoc it unleashed on the Indian economy and society is now evident to everyone.
The senior Congress leader had earlier said that demonetisation would shave off 2 per cent economic growth rate.
Defending the demonetisation drive, Jaitley said, "Even when there was global stress, we still manage to have respectable growth rates and we had the courage because of leadership of the Prime Minister... we took decisive steps and these steps which are not economically correct have helped the system in the long run, and the long run in this case does not mean generations," he said.
The finance minister said that demonetisation has favourably impacted tax system, digitisation and formalisation of the India economy.