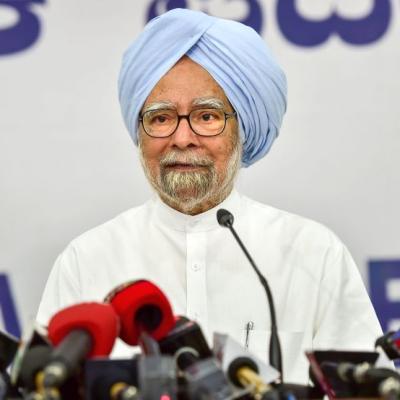 On the second anniversary of demonetisation, former prime minister Manmohan Singh on Thursday said the scars and wounds from 2016 are only getting more visible with time, adding that the consequences of the note ban are still unraveling. The Congress is holding nationwide protests Thursday, and has demanded an apology from Prime Minister Narendra Modi for ruining and wrecking the economy.
Singh said, I urge the government to restore certainty and visibility in economic policies Today is a day to remember how economic misadventures can roil the nation for a long time and understand that economic policymaking should be handled with thought and care.
He explained that as small and medium businesses are yet to recover, it has had a direct impact on employment for youth, financial markets and infrastructure lenders and non-bank financial services firms.
The Congress party criticised the Prime Minister Narendra Modi-led Centre's move by calling it a 'black day' for Indian democracy and economy.
"The cost and destruction by demonetisation was endured by every citizen of this country other than few crony capitalist friends of Prime Minister Modi. Demonetisation was a black day for our democracy and our economy," read a post on the official Twitter handle of the Congress party.
Resonating similar sentiments, West Bengal Chief Minister Mamata Banerjee also took to the micro-blogging site and wrote, "#DarkDay Today is the second anniversary of #DeMonetisation disaster. From the moment it was announced I said so. Renowned economists, common people and all experts now all agree."