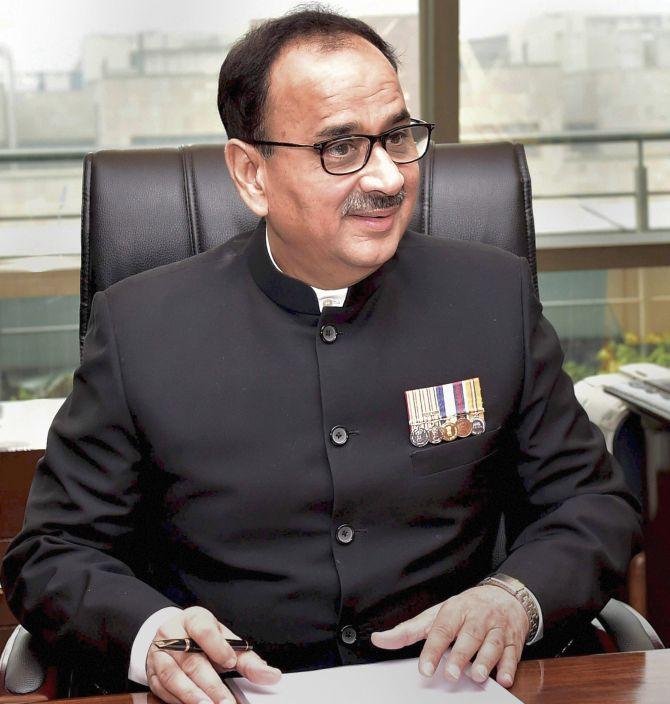 Central Bureau of Investigation director Alok Verma, in his response to the Central Vigilance Commission, has dismissed the charge that he sought or accepted a bribe of Rs 2 crore from Hyderabad-based businessman Sana Satish Babu to shield him in the case against controversial meat exporter Moin Qureshi, as alleged by CBI special director Rakesh Asthana.
Babu was a witness in the case, not an accused as claimed by Asthana, Verma told CVC, according to officials familiar with the development.
Babu is one of the main players in the fight between Verma and Asthana which split the agency down the middle, and, eventually, resulted in the government stepping in and divesting them both of their responsibilities.
Asthanas bribery allegation was countered by a first information report filed by CBI against him, citing a complaint by Babu about a Rs 5 crore deal with middlemen acting on behalf of Asthana.
In an August 24 representation to cabinet secretary Pradeep Kumar Sinha, Asthana alleged that Babu was an accused in the case against Qureshi and in order to save himself from CBI action, had paid bribe of Rs 2 crore to the agency chief. The representation was forwarded to CVC for further verification by the cabinet secretary on August 30.
On the basis of the representation, the CVC issued three notices to CBI seeking clarifications on September 11; the central vigilance body claimed that director Verma didnt cooperate with the inquiry, as it said in its order dated October 23 relieving him of his responsibilities. Asthana too was divested of his responsibilities as special director of the agency. The government on the same day nominated a joint director of the CBI, M Nageshwar Rao, as acting director of the agency. CBI filed its FIR against Asthana on October 15.