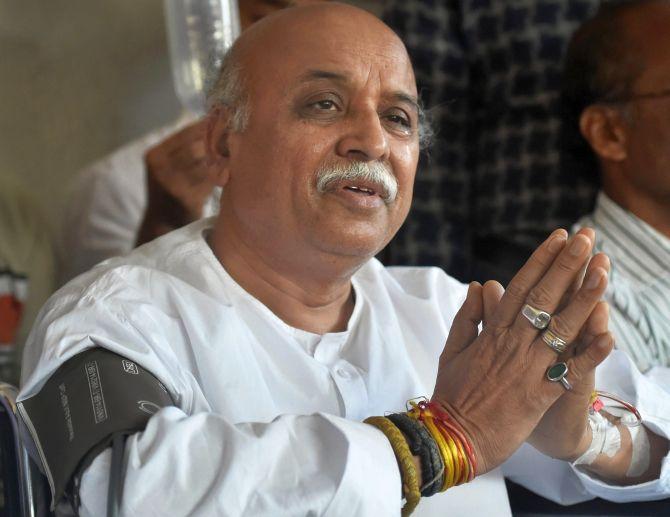 If there is one person who doesn't give up, it is the ousted Vishva Hindu Parishad leader, Pravin Togadia, once Prime Minister Narendra Modi's best friend.
Togadia was in Varanasi recently and charged that the fuss the Bharatiya Janata Party is making now over the Ram Mandir is all humbug: If it had wanted to, it could have passed a law in Parliament and built the temple. Just like depositing Rs 1.5 million in every Indian's bank account, this too was a 'chunavi jumla'.
Interestingly, Togadia had a function in Varanasi that was cancelled at the last moment. And no prizes for guessing whose constituency Varanasi is!
He was accompanied by the Shankaracharya of Kashi Sumeru Peeth Swami Narendranand Saraswati, who is publicly critical of Modi. Saraswati charged that Togadia's flight was deliberately delayed to prevent him from addressing the function.
What is Togadia going to do during the elections? Watch this space.
-- Business Standard