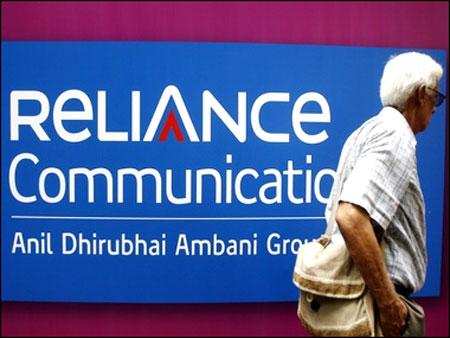 Appellate tribunal NCLAT today stayed bankruptcy proceedings against Reliance Communications after the debt-laden telecom operator agreed to pay Rs 550 crore to Ericsson to settle a payment dispute.
The order of the National Company Law Appellate Tribunal clears the way for Anil Ambani-led RCom to sell its telecom towers, spectrum and fibre assets to Reliance Jio.
Run by richest Indian and Anil's elder brother, Mukesh, Jio is buying RCom for about Rs 18,000 crore to clear some of the Rs 45,733 crore debt it owes to banks.
A two-member bench headed by NCLAT Chairman Justice S J Mukhopadhaya directed RCom and its subsidiares -- Reliance Infratel and Reliance Telecom -- to pay Rs 550 crore to Ericsson India in 120 days, failing which it will direct insolvency proceedings against the company.
The countdown would start from June 1.
"Impugned order of May 15, 2018 and May 18, 2018 passed by NCLT Mumbai in ... are stayed," the tribunal said.
The NCLAT also directed the chairman/managing director of RCom to file an undertaking regarding payment of the amount.
It further said: "The corporate debtor and financial creditors are given liberty to sell assets and deposit the sale proceeds in banks' account. The sale will be subject to final decision of the tribunal."
The appellate tribunal also directed the Resolution Professional appointed by the Mumbai bench of the National Company Law Tribunal (NCLT) to allow RCom to take over day-to-day functioning.
"Resolution Professional will allow the Corporate Debtor (RCom) management to takeover day to day functioning," the court said. Meanwhile, in a statement, RCom said its management has been reinstated by NCLAT's order.
"RCom's management and board of directors have been reinstated vide this order," RCom spokesperson said.
It further said the company expects to complete the sale of its assets within the next few weeks.
"RCom expects to now complete the sale of its assets within the next few weeks, having removed legal hurdles of cases by minority investors of RITL, and Ericsson, thereby achieving an overall debt reduction of approximately Rs 25,000 crore from the first phase of its asset monetisation programme," he added.
RCom will get a majority of the proceeds from Reliance Jio from sale of telecom assets, it will receive around Rs 1,000 crore from sale of real estate in Delhi and Chennai to Brookfield.
On May 15, the Mumbai bench of NCLT had admitted Ericsson's petition for beginning of insolvency proceedings against RCom.
Ericsson India had moved NCLT recovering its about Rs 1,100 crore dues by auctioning RCom.
RCom lenders too had opposed the NCLT order as they see in Jio best option to recover their dues.
RCom had yesterday reached a settlement with HSBC Daisy Investments, a minority shareholder in Reliance Infratel.
Ericsson, which had signed a seven-year deal in 2014 to operate and manage RCom's nationwide telecom network, had alleged that it had not been paid the dues. -- PTI