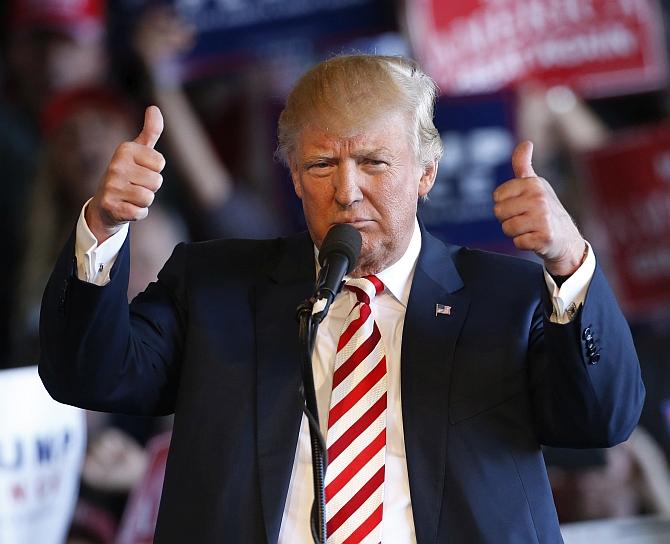 US President Donald Trump may not "block" Twitter users from viewing his online profile due to their political beliefs, a judge in New York has ruled.
District Judge Naomi Reice Buchwald in Manhattan said that blocking access to his @realDonaldTrump account would be a violation of the right to free speech.
The lawsuit against Trump and other White House officials stems from his decision to bar several online critics.
The White House has yet to comment on the judge's ruling.
The case was brought by The Knight First Amendment Institute at Columbia University on behalf of seven Twitter users who had been blocked by Trump for criticising him or mocking him online.
The judge agreed with their argument that the social media platform qualifies as a "designated public forum" granted to all US citizens.
"This case requires us to consider whether a public official may, consistent with the First Amendment, 'block' a person from his Twitter account in response to the political views that person has expressed, and whether the analysis differs because that public official is the President of the United States," the judge said in her opinion.
"The answer to both questions is no."
Trump has over 52 million followers on Twitter, his preferred social media platform which he started in March 2009.