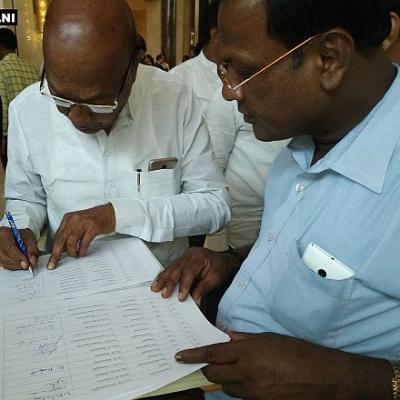 Signatures of JDS and Congress MLAs are being taken in support of HD Kumaraswamy. The document will be submitted to the governor later today.
G Parameshwara, Congress on 12 Congress MLAs not present in the legislative meeting at Karnataka Party Congress Committee office in Bengaluru: "All the MLAs are intact. Some of the MLAs came late because they came in a special flight from Bidar."
Retired Supreme Court Judge N Santosh Hegde said today that Karnataka Governor Vajubhai Vala should convene the Assembly quickly to settle the issue of majority as any delay would give elbow room for political parties to indulge in horse-trading.
"No party has got any majority and the happenings thereafter... I am not very happy because many unconstitutional methods are being tried to cobble up majority," the former Solicitor General of India told PTI.
"So, sooner the Governor calls the House and call upon the people to prove the majority, better it is," the former Karnataka Lokayukta said.
"Calling (B S) Yeddyurappa, you have an example of ... find basis from S R Bommai case where the Supreme Court has held the vote of confidence should be held only on the floor of Legislative Assembly and not outside, and single largest party should be called upon to prove majority," he said.