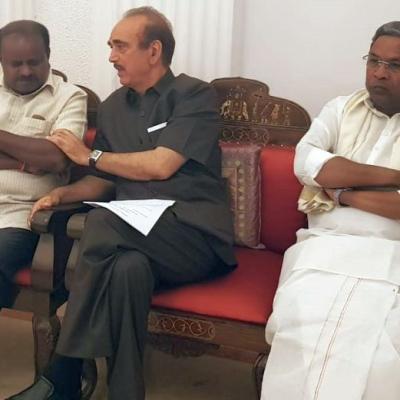 The Congress may approach the Supreme Court if Governor Vajubhai Vala invites the BJP to form the next government in Karnataka, reports NDTV. The Congress charge will be led Abhishek Manu Sanghvi and the party will approach the court tonight itself if the governor extends his invite to the BJP.
BJP's chief ministerial candidate BS Yeddyurappa met Vala today and said the governor had assured that a decision would be made "after seeing all possibilities".
The BJP has 104 seats, eight short of majority in the 224-seat assembly, but claims they will cobble together the required 112.
JD(S) chief HD Kumaraswamy said the BJP tried to poach on his partymen, offering them
R

s
100 crore each. The Congress and ally JD(S) plan to meet the Governor later today.