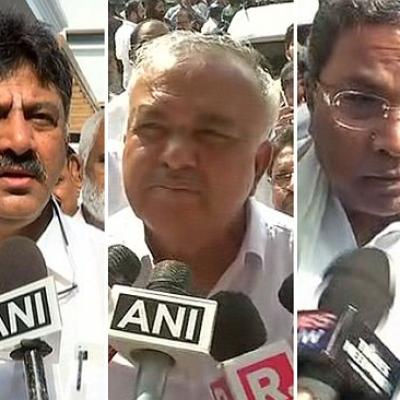 One of the two independent MLAs in Karnataka has given his written support to Yeddyurappa. The state's Congress Party leaders have alleged that the Bharatiya Janata Party is trying to "poach" their MLAs in an attempt to establish majority to form the government in Karnataka.
"They (BJP) are poaching our MLAs, and we know that. Every day, there is a lot of pressure. But it not so easy, as two parties have the necessary numbers. However, we are taking all necessary steps," Congress leader DK Shivakumar told ANI.
On being asked whether Congress MLAs in Karnataka would be shifted elsewhere, Shivakumar claimed that a plan has been chalked out to safeguard the former.
Echoing a similar stance, another Congress leader, Ramalinga Reddy, also claimed that the BJP was "trying hard" to get his party MLAs on their side. -- ANI