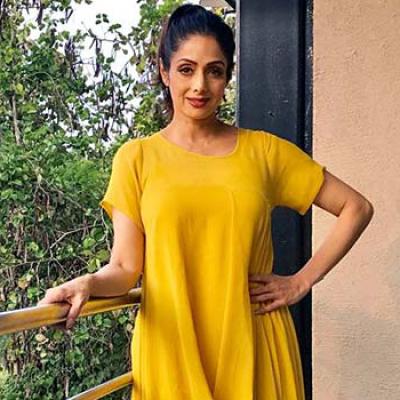 India's first female superstar Sridevi will be felicitated posthumously at the ongoing 71st Cannes film festival for her immense contribution to cinema as a part of the Titan Reginald F Lewis Film Honours, a celebration of diversity and excellence in cinema. The special event, to be held on May 16 at the Le Majestic Beach, will showcase the legendary actress' best performances to the audience. Sridevi's husband and film producer Boney Kapoor and their daughters Jhanvi and Khushi Kapoor are expected to attend the festival.
Elated over the honour, Sridevis husband and producer Boney Kapoor told HT its comforting to know that she lives on through her work. Im happy that people from the world over are recognising her body of work and her contribution to cinema."
Sridevi, who died at the age of 54 in Dubai on February 24, recently won the best actress National Award for her portrayal of a revenge-seeking mother in Hindi film Mom.
In addition, the actor was featured in the memorial montage section at the 90th Academy Awards along with Shashi Kapoor, John Heard, Tony Anne Walker, Jane Foray, Robert Osborne, Martin Landau, and others who were remembered for their contribution across spheres of cinema.