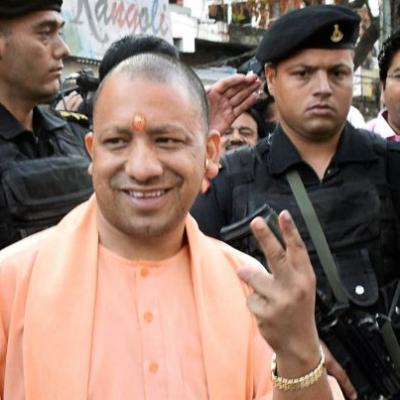 The counting of votes for Lok Sabha by-election for the two constituencies of Uttar Pradesh, Gorakhpur and Phulpur will begin today.
Tight security arrangements have been made for the counting of ballots in the area and the results are expected to the declared by afternoon.
47.45 per cent of voter turnout was recorded in Gorakhpur Lok Sabha constituency, while Phulpur witnessed a polling percentage of 37.39 percent in the election held on March 11.
The bypolls were necessitated after Chief Minister Yogi Adityanath and Deputy Chief Minister Keshav Prasad Maurya vacated their seats in Gorakhpur and Phulpur, respectively, on taking office.
Termed by Adityanath as a 'rehearsal' for the 2019 Lok Sabha elections, the bypolls witnessed a triangular contest involving the ruling Bharatiya Janata Party, the Samajwadi Party and the Congress.
For Gorakhpur, the key contenders were Upendra Shukla from the BJP, Praveen Nishad from the SP and Surhita Chatterjee Karim from the Congress.
Meanwhile, candidates in the fray for the Phulpur seat are Kaushalendra Singh Patel from the BJP, Nagendra Pratap Singh Patel from the SP and Manish Mishra from the Congress Party.
For these bypolls, the Bahujan Samaj Party and the SP have set aside their rivalry to join forces. --
ANI
IMAGE: CM Yogi Adityanath after casting his vote in Gorakhpur. Photograph: PTI Photo