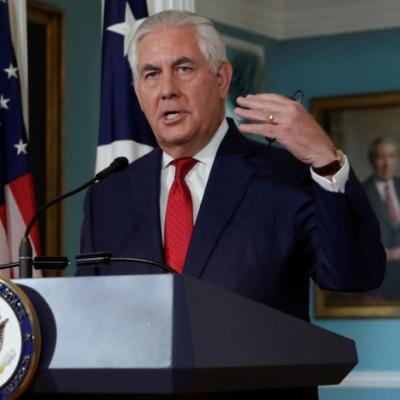 US President Donald Trump sacks Secretary of State Rex Tillerson, replacing him with CIA chief Mike Pompeo.
Replacing Pompeo at the CIA will be Gina Haspel, making her the first woman to head the agency.
The Washington Post first reported the news, which the president quickly confirmed in a tweet. Trump thanked Tillerson for his service and said Pompeo will do a "fantastic job."
Trump tweeted, "Mike Pompeo, Director of the CIA, will become our new Secretary of State. He will do a fantastic job! Thank you to Rex Tillerson for his service! Gina Haspel will become the new Director of the CIA, and the first woman so chosen. Congratulations to all!"
Since Tillerson took the post in February 2017, mixed messages repeatedly came out of the White House and a State Department with diminishing relevance. The intramural clashes between the president and secretary of State came amid major international crises, including a potential nuclear showdown with North Korea.