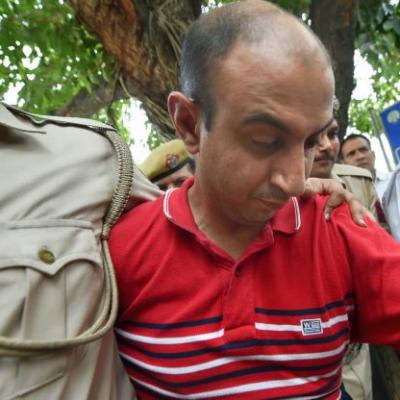 The Delhi Police on Thursday recovered the knife that was used in the murder of Army Majors wife Shailja Dwivedi, sources told news agency ANI. This comes two days after the police clarified that the weapon they earlier had in their custody wasnt the one used by the accused.
West Delhi police DCP Vijay Kumar had said, "The weapon that we have in our custody is not the weapon with which Shailaja was killed." He had further said that the accused, Major Nikhil Handa, was giving misleading information day after day, adding, "We have done 90% of the work and in coming days the truth will come out."
The 40-year-old army major was arrested from Uttar Pradesh's Meerut on June 24, 2018, for allegedly killing a fellow officer's wife in west Delhi.
The woman's body was found with her throat slit near the Brar Square in the Delhi Cantonment area on June 23. Kumar had said earlier that the accused, Major Handa, was "obsessed" with the victim and wanted to marry her.